Bathrooms are high-traffic areas that fulfill a key function in the home. However, that doesn't mean these spaces have to be utilitarian, unimaginative or unattractive. On the contrary! The best bathroom renovations serve as soothing sanctuaries where family members can relax and unwind at the end of a long day.
Trust the team at Green View Building & Design Company, Inc. to give you your dream bathroom on time and on budget. From the tub to the lighting, flooring to mirrors, we put the special touches in place that make your bathroom stand out.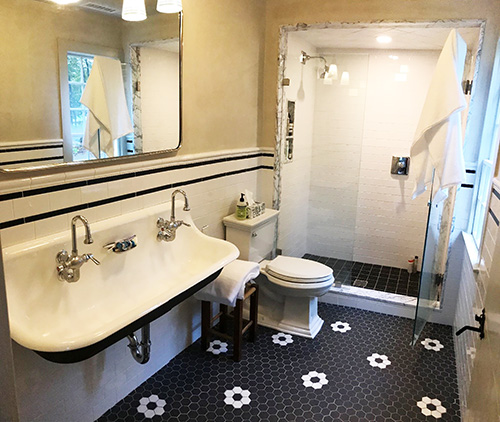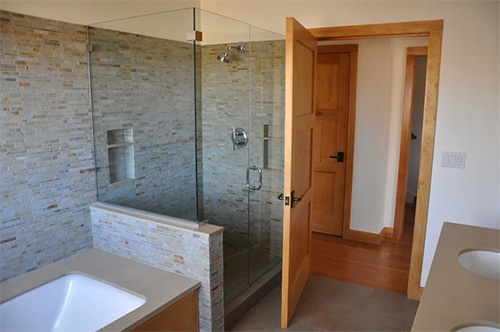 Expert Bathroom Renovations
Melding the beautiful and the functional, our bathroom renovations are designed to enhance your life, as well as the value of your home.
MODERNIZE YOUR BATHROOM
Whether you want to install a tub with jets, replace toilets with low-flow models or create more storage space in your master bath, our knowledgeable team has the expertise to help you achieve your goals. Choose from an array of wood finishes and stonework, as well as the highest-quality fixtures and finishes. We pay attention to the details, ensuring nothing slips through the cracks. Our goal is to guarantee the finished product meets your needs and stands the test of time.
Here's a sampling of the services we offer Litchfield area residents:
Cabinets and vanities
Complete bathroom remodels
Countertops
Showers and bathtubs
Tiles
Toilets, sinks and faucets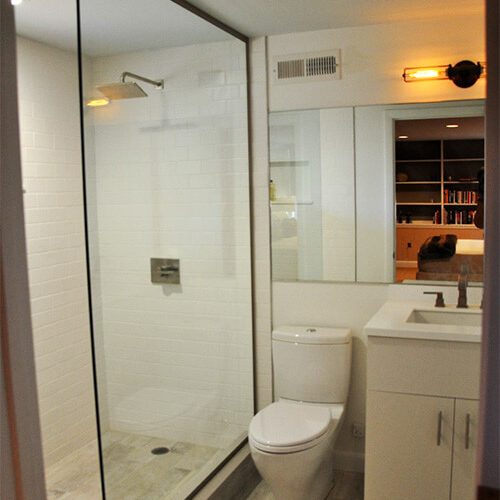 Schedule Your Bathroom Remodel Today
Before embarking on a bathroom remodel in Cornwall, Litchfield County, Goshen, or Warren, CT, it's important to find a contractor you can trust to handle the job. At Green View Building & Design Company, Inc., we partner with homeowners to achieve exceptional renovation results that meet families' needs and desires.
To learn more about how we can turn your blah bathroom into a relaxing haven, call us today at 860-672-0131 or schedule a consultation online. We also tackle kitchen renovations, home additions, and more.