When you're planning for new home construction or home remodeling in Litchfield County, CT, it's tempting to focus on the more fun aspects: like paint colors, fixtures and other more aesthetic elements. However, it's important to take a more holistic view in the early stages of your planning so you can ensure the project will go as smoothly as possible.
Here are just a few tips to help you through the planning phase for your upcoming home remodel:
Know what you want out of your project: You should never enter a construction or remodeling project without an end goal in mind. We're not just talking about how you want the project to look, but why you're building or remodeling in the first place. Are you trying to raise the value of your home? Do you want a more practical space you can use for years? These are the kinds of questions you need to be able to answer before you begin more thorough planning. A good contractor will lead you toward this dialog which helps solidify your understanding and sense of process as you embark on a project where there are times when being able to identify where in the process you're immersed helps tremendously.
Plan a budget and stick to it: This is one of the most important aspects of any new build, remodel or renovation. It's easy for expenses to start getting out of control if you don't have a strict budget to stick to. Your budget should include contingency funds for unexpected costs and change orders that come up, because they always do in any significant construction project. You should expect transparency concerning the budget before, during and after.
Choose the right contractors: Make sure you have thoroughly researched the background and reputation of any contractor you may potentially work with so you can feel comfortable choosing them for the job. Talk to them about the rates they charge and the specific types of services they offer. If you can, go for a contractor that specializes in your specific type of job, or make sure your general contractor has a history with and the skill set for your specific project.
Plan around the project: For remodels, consider the time at which you'll have contractors in your home, as well as what you need to do to keep pets and kids out of the way. You'll also need to plan for outages (both power and water), and you may need to think of different plans for meals (such as eating out or grilling outside). Significant remodeling projects can take some time to complete, and the more you plan around the inconveniences that come with those projects, the less inconvenient they'll actually seem. It can help to ask your contractors what you can do to help them prepare in advance to make the job go as smoothly as possible.
Plan for cleanup: Your contractors should take care of the majority of the cleanup—there won't be any extra materials left behind, and most of the dust should be gone. But there are always certain things that need to be cleaned up or reset after a remodeling job that a contractor won't be able to do. Putting items back in their specific spots, moving certain pieces of furniture around, even finding other areas in the house where there is still a bit of debris—you should plan accordingly for all of this.
For more tips about how you can get through your new construction project or home
renovation in Litchfield County, CT, contact Green View Building & Design Company, Inc. today.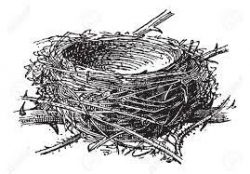 Categorised in: Custom Home Builders