As you go through the process of working our custom home builders, understandably it is tempting for you to find ways to cut costs so you don't have to shell out as much money for your new home. However, it's important that you never prioritize savings over quality, especially when it comes to an investment as significant as a new home you're building and intend to live in for many years. Therefore, not only should you focus on using high-quality materials, but you should also work with builders who never cut corners and who focus on delivering the best quality of construction possible and who is able to discuss with you the choices made and the rational for those choices. There are trade offs and a healthy dialog helps build understanding and commitment to choices made.
Here are a few tips to keep in mind as you begin the home building process with your chosen contractors.
The materials make a big difference
The selection of materials you'll use in the construction of your home will make a big difference in its durability and long-lasting quality. Common materials you'll find in home construction include wood, stone, brick, concrete and metals like iron and steel.
It can be tempting to use cheap replacements for some of these types of materials, especially with wood, but these are the standards for quality construction for a reason. Rather than trying to save money by using cheap knockoffs that might not last as long, put a little greater investment into the structure of your home to ensure it lasts you through the decades.
Let the materials cure
Materials like wood and concrete need some time to sit and cure before the construction process can continue. With wood, this ensures that it is appropriately cured and dry so it won't shrink after installation. For concrete, it ensures the foundation of the home will be more durable in the long run. The general rule of thumb can require 30 days for curing. The purpose is to allow the house to be at an optimum level to withstand temperature fluctuations and elements like driving rain, extreme cold and intense heat over long periods of time.
It's understandable to want to get the home building process over with as soon as you can so you can move in and enjoy your new space, but do not attempt to fast-forward through these curing processes, as they are necessary for creating a high-quality building with lasting value.
Inspect everything
You should perform thorough inspections after each stage of your construction. Foundation poured? Inspect it to make sure it's fully cured and construction can continue. Framing finished? Inspect it to make sure it has been done according to specifications and is capable of holding up walls and ceilings. Roof done? Inspect it to make sure it has met your quality standards and will not cause any leaks or drainage problems.
Ultimately, it's better to be a little too thorough with your inspections than it is to breeze through everything and have to come back and find out what went wrong later on.
At Green View Building & Design Company, Inc., we focus on using long-lasting materials that will keep you warm, dry and more energy efficient for years to come. Contact Green View Building & Design Co., Inc., located in Cornwall, in Litchfield County, CT today for more information.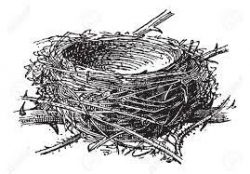 Categorised in: Custom Home Builders